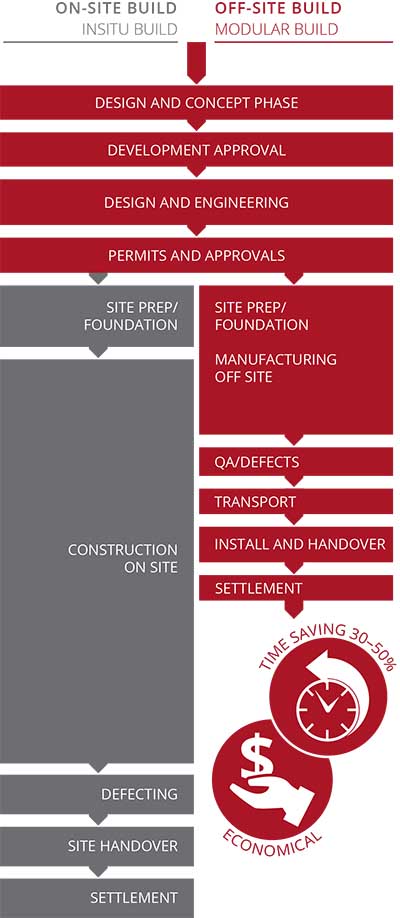 Whilst Australian Granny Flat Builders are relative newcomers to Sydney the fact remains that we are a part of a global building network well known for being frontline innovators of building systems and materials.
In fact if all we had to offer our clients was the "traditional" building product of bricks and mortar or timber frames and Hardiplank then we honestly wouldn't bother.
Rising labour and energy costs have created a demand for energy efficient building materials and lower construction times resulting in a whole range of new building materials and construction methodology.
For example. Australian Granny Flat Builders actually build your new Granny Flat in a state-of-the-art Queensland factory which you are welcome to inspect. Your granny flat is built in modular form and transported to your home where our team of licensed builders, plumbers, electricians and concreters assemble the new building including connections to water, sewage and electricity in as little as 2 weeks.
Prior to this our administration staff will have in place all state and local government approvals so that nothing is left to chance.
Little to No Maintenance
Most of our clients use our granny flats to generate a reliable and long term income by using a small portion of their land. For many the rent generated by a granny flat represents the bulk of their retirement income.
As we all know buildings require maintenance including painting, plumbing, electrical, flooring, cleaning to name a few. And maintenance means expenses.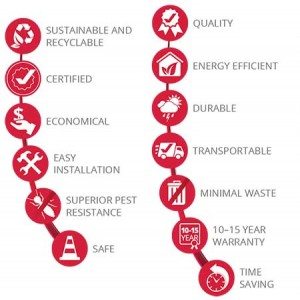 By using our proven building products and our accredited building system we are able to deliver the following:
Eliminate the need for painting
Provide modular plumbing units for easy access and repair
Provide fully insulated building panels for high energy efficiency
Complete all building, plumbing and electrical work in as little as 13 days
Provide long life low energy high efficiency LED lighting
Provide high strength zero maintenance walls, floors and roofing
Create an attractive living space to attract higher rents and good tenants
Ensure that the building complies or exceeds all local, state and federal building codes and standards
Our fully trained consultants will go through the entire process with you when they come to visit. They will answer all your questions and discuss the best location for your new Granny Flat. To arrange an obligation free consultation simply send us your contact details via the form below.